Kevin Harrington, MSN, A.P.R.N., F.N.P.-C
>
Kevin Harrington, MSN, A.P.R.N., F.N.P.-C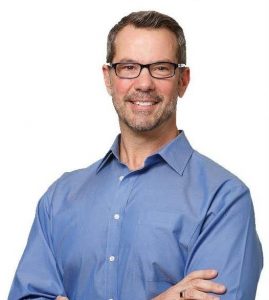 Kevin Harrington is a licensed practitioner and has been a nurse for almost thirty years and  involved with aesthetic injectables for over 16 years.
In 2012, Kevin was one of very few practitioners chosen to be one of Allergan's AMI injectable trainers. Additionally, he trains for Galderma (the makers of Dysport and Restylane) and is the owner of Allele Medical Training Institute. Kevin teaches physicians, nurse practitioners, physician assistants and nurses in beginning, advanced, and master-level courses on the use of fillers and neuromodulators (Botox, Dysport, and Xeomin). He travels the country conducting training courses on the proper use of both neurotoxins and dermal fillers. Kevin is also the Affiliate Director Cosmetic Dermatology (The National Academy of Dermatology Nurse Practitioners ® (NADNP) )
After nine years working for Allergan (the company that makes Botox, Juvederm, and Latisse), Kevin moved on to join a successful injectable practice in Tampa that was one of the top 3 accounts in the United States. He left the Tampa practice and established "Face-Time Aesthetics" in Fruitland Park, FL. Kevin is certified by the American Academy of Nurse Practitioners in family medicine.
In addition to his nursing degree he has earned a BS in Business from Ithaca College, an advanced degree in Secondary Education from Rowan University and most recently graduated with honors from the University of South Florida with his Masters in Nursing specializing in family medicine. He is a member of the American Academy of Nurse Practitioners and the Florida Society of Dermatology Physician Assistants.
Patients appreciate Kevin's caring and kind personality. They value his personable and caring demeanor and appreciate the superior results he provides. Some of Kevin's other activities include sign language interpreting for a major Central Florida theme park/cruise line and relaxing on his boat.

Request an appointment